Chronicon is one of the well-made ARPGs that does a significant job in terms of gameplay like looting, grinding, skill trees, and plenty of other stuff. The game features a pixelated art style that resembles early NES titles with well-made animations and a soundtrack that further adds a more atmospheric tone. If you enjoy in-depth RPG elements with a level of challenge like the early ARPG games have, Chronicon is a game that's worth experiencing at once.
Well, the devs, Subworld has released a new DLC for Chronicon that has plenty of quality of life improvements, and new content that features solid gameplay hours and replayability value. Want to know the contents of Ancient Beast DLC? Continue reading the article to know more.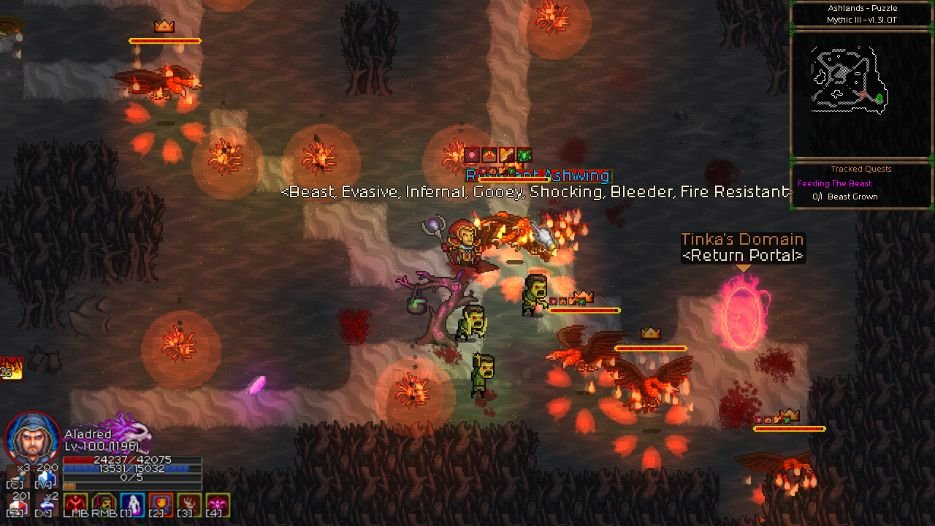 About Chronicon
One thing that makes Chronicon great is that it doesn't complicate the basics. Players who are new to the ARPG genre can easily get into it. It features a simple but diverse set of skills, abilities, and items that easily lets players familiarize themselves with and encourages them to come up with their own playstyle while giving them the freedom to explore the other parts of the game. Combined with an amazing soundtrack, pleasing art style like early NES titles, and the simplistic story is what made fans fall in love with this game.
Ancient Beast DLC details.
After a year, Subworld released the Chronicon Ancient Beast DLC that continues in the "Tinka Domain" endgame hub. We've listed out some of the features of DLC below in this article, read on to know more about what the devs have worked on.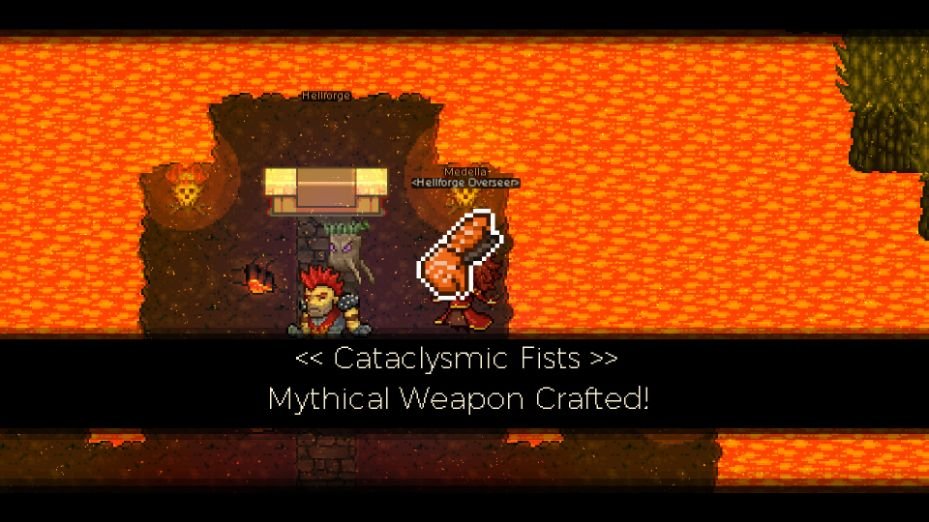 Ancient Beast
As evident from the title, you can find and raise ancient beasts that'll follow you as a companion in the game. They'll carry your loot and powerful artifacts. As you progress more into the game, your beast will evolve from hatchling to greater beasts, resulting in more inventory size and number of artifact slots.
Mythical Crafting
Using this feature, you can turn any class set weapon into a mythical quality set weapon with increased enchants, extra stats, and two additional rune slots.
Expedition
Now players can go on an expedition to new areas where they can fight new monsters and unlock more new passive skills. The new areas that you can venture on are burned forests, ice caverns, winter woods, enchanted lakes, and more.
Artifacts
Artifacts are items that are similar to runes in nature and are carried by your ancient beasts to give you many new powers to choose from. Players can now have a maximum of 6 new artifact beast power with a fully grown beast, with over 30 to select from.
More anomalies.
The DLC also includes Greater Boss Anomalies, which allows you to fight story act finale bosses for mythical crafting materials. In addition to that, new Anomaly layouts and combinations using the expedition themes are also added along with new anomaly bosses and enemies.
For additional details about the Ancient Beast DLC of Chronicon, make sure to visit the official DLC page here.
We hope that you enjoyed reading this article, stay tuned for more updates at Digistatement.