Chime, an online banking platform is currently facing an outage in many locations.
Many users are currently experiencing issues with payments & have taken the route of Twitter to express their concerns. Have a look at a few complaints down below.
@Chime So is this another outage that won't be admitted to until enough people are vocal? I always get my direct deposit today, granted varying times, and right now nothing has come thru.

— Ben Prawdzik (@bprawdzik86) December 19, 2019
An outage tracking website, Down Detector also shows the report of outage in some locations. Have a look at Down Detector outage map & report down below.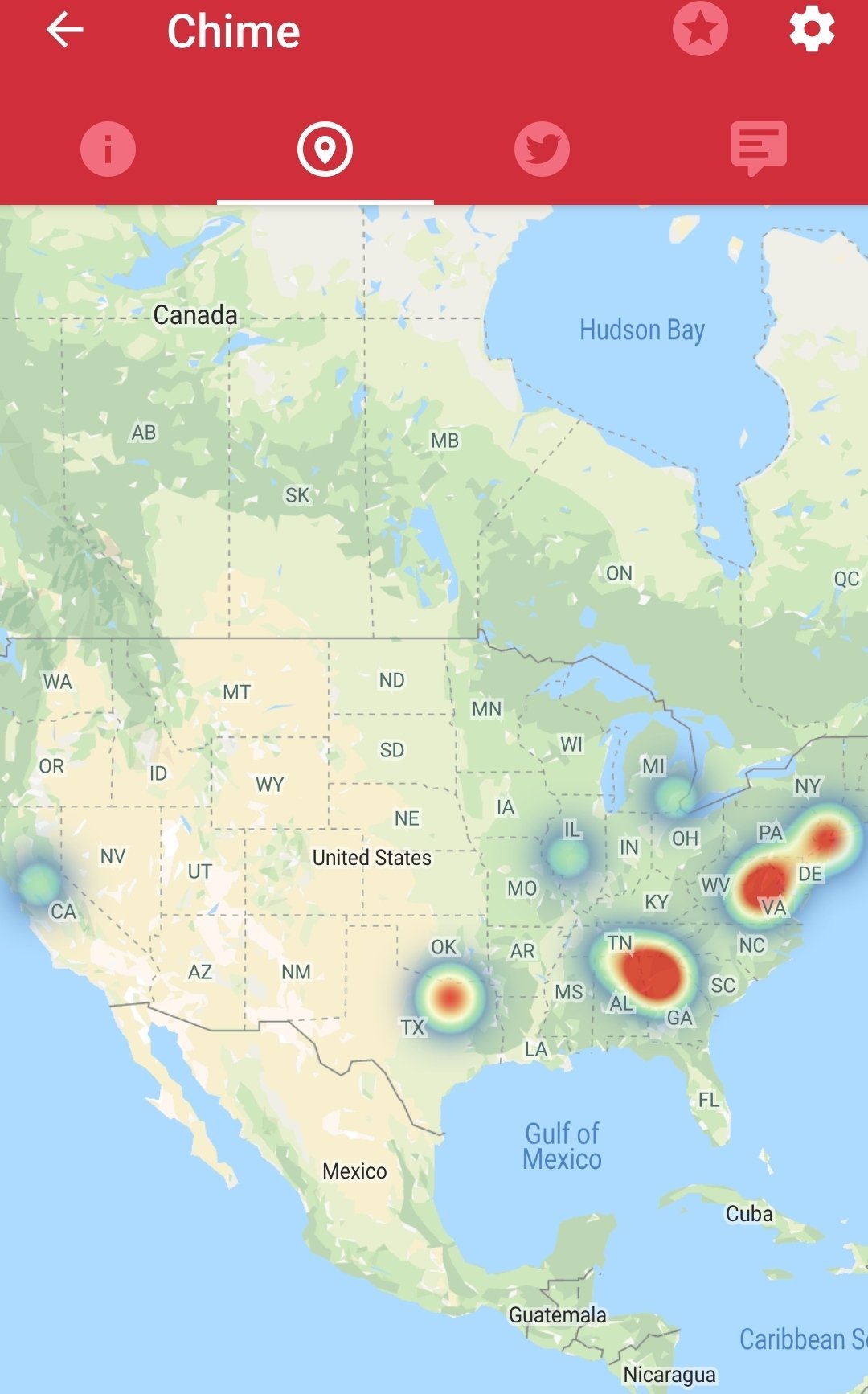 Chime outage time :
It is having issues since 11:20 pm PST.
So far there is no official statement from Chime officials but we certainly hope the issue will be resolved soon.
Rest assured, we are keeping a close watch on the current outage & situation. Whenever any update will arrive regarding this issue, we will update the column.