There is no doubt that Warzone has become a favourite battle royale in no time but the number of issues it has encountered in its first month might suggest that it is not here for the long run. From server issues to crashes to audio bugs, the first month of Warzone has seen it all. The expectancy from Activision and with the level of the game they created is higher from everyone and they have failed those expectations too many times now. A server upgrade might solve every problem for Activision and Battlestate Games though.
The subreddit of the game was plagued with complaints about the Packet Loss when they enter the game. The players' ping dropped with a packet loss and any attempt at fixing the issue has failed. The game especially intense shooter gets impossible to play in these conditions and players have complained about getting scammed for their money.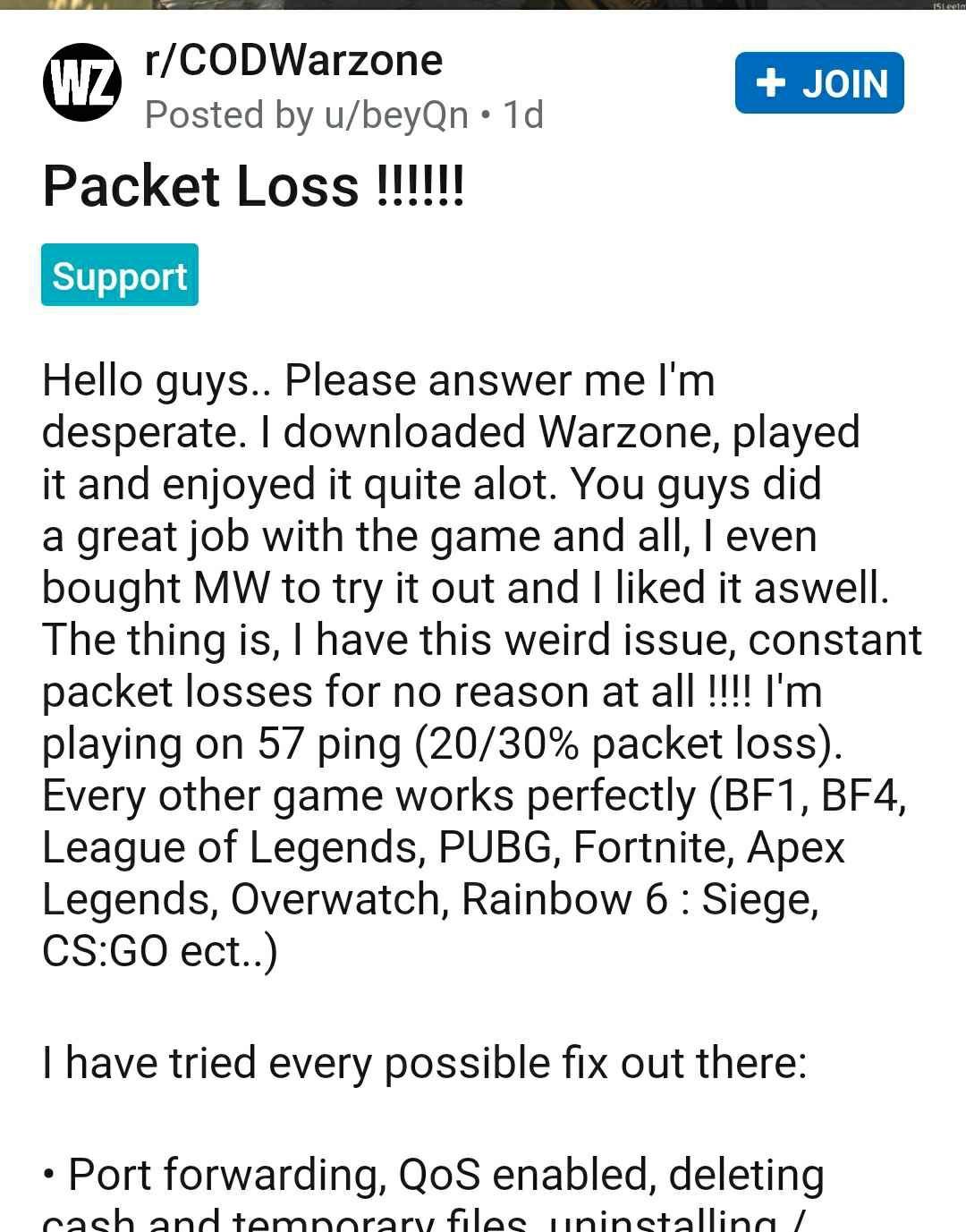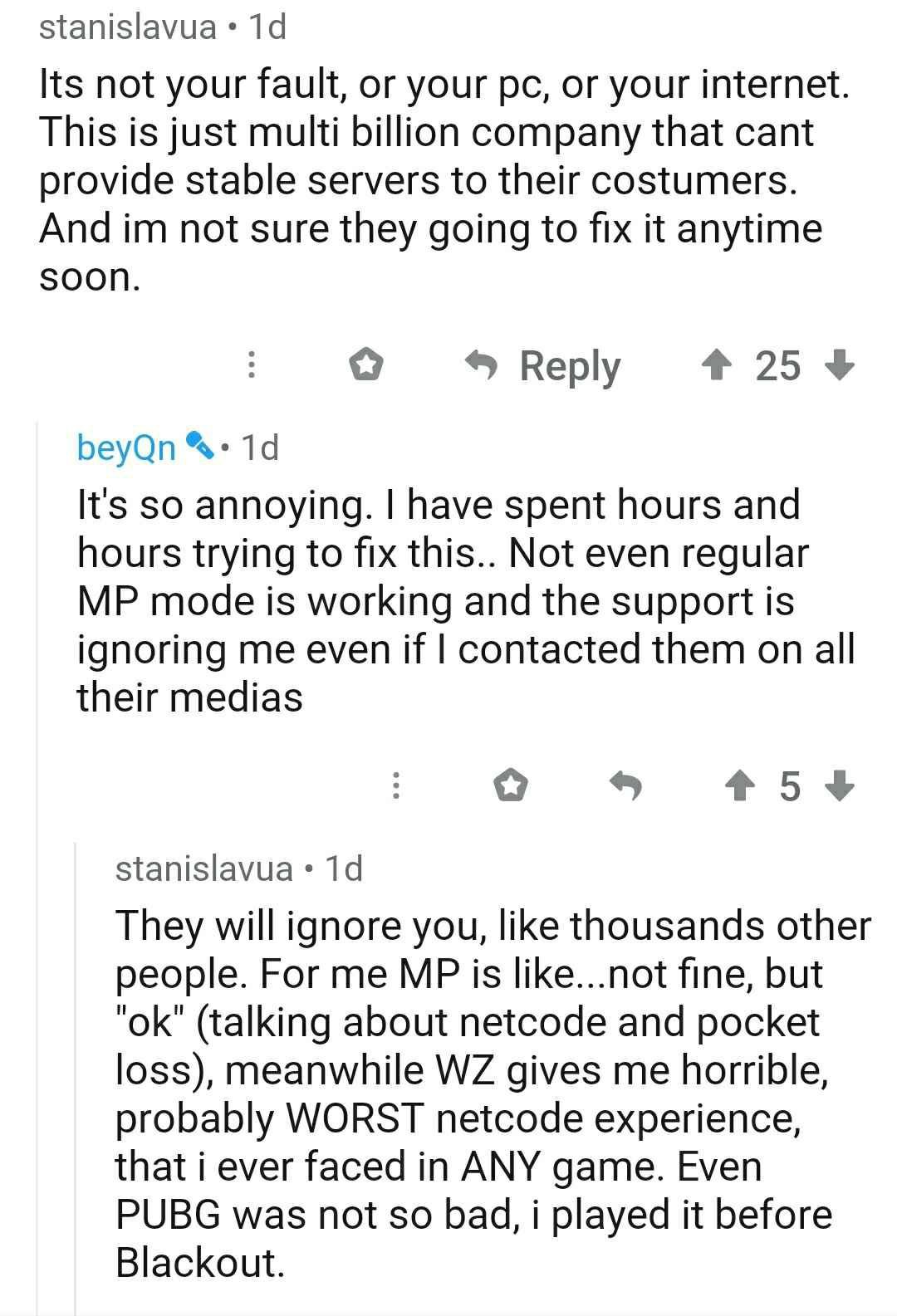 Here is the post of redditor u/beyQn
" I'm playing on 57 ping (20/30% packet loss). Every other game works perfectly, I have tried every possible fix out there ( port forwarding, QoS enabled, deleting cash and temporary files, uninstalling / reinstalling the game, rebooting my pc / router, reinstalling internet drivers ect..) No luck. Can you guys please reach out to me.. I have spent 60 euros over the game and I feel kinda scammed!!!!! PLEASE I'M DESPERATE THIS IS THE SECOND TIME I POST And please if any of you guys are having the same issue leave an upvote… We gotta let them know that this is a serious problem"
Another redditor u/bcwest91 posted
"Wondering if any of you guys experience the same packet loss issues that I face. Every Warzone match starts with my packet loss showing above 100%, and after ~50-75 people die, my connection is perfectly fine. I'm able to play multiplayer without issue. My internet is hardwired, 500 download / 100 upload – 5ms latency. I'm on an absurd PC (i9-9920x, 2080ti, 128gb of RAM) and I'm able to get a steady 250fps."
Activision also tweeted acknowledging the issue and asking for more information in their personal messages.
We hope the problem gets resolved as soon as possible.