Activision has announced that Call of Duty: Modern Warfare Season 4 and Call of Duty: Warzone is delayed. The new Call of Duty Mobile Season 7 will also follow the delay as nationwide protests hit the USA. 2020 has turned into a hot mess and most people are struggling to make sense of what the year holds for us. The global pandemic sweeping the economy causing countries to shut down wasn't enough as protests for the killing of George Floyd has put the country on its knees.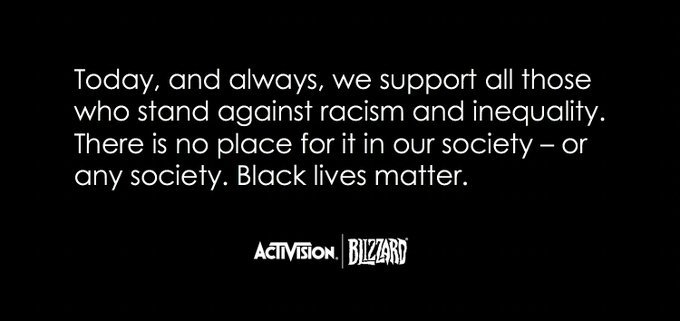 The protests have now hit internationally as everywhere people are speaking up on police brutality and racism. A subsequent action from American government mobilizing military in DC might take the things to another level. This has caused many companies to retract ongoing announcements, releases and projects most notable of which is the launch of Playstation 5 and release of new Call of Duty Content.
— Call of Duty (@CallofDuty) June 2, 2020
The release date initially was set for June 3rd but now it has been delayed indefinitely.  The civil unrest now is on everyone's lips.
"While we all look forward to playing the new seasons of Modern Warfare, Warzone and Call Of Duty: Mobile, now is not the time," the company wrote in a statement on Twitter today.
"We are moving the launches of Modern Warfare Season 4 and Call Of Duty: Mobile Season 7 to later dates.
"Right now it's time for those speaking up for equality, justice and change to be seen and heard.
"We stand alongside you."
PS5 launch was also delayed as a spectacular might just go unnoticed in such quakey times. Sony said in their statements earlier on Monday when they delayed Thursday's PS5 reveal event to "allow more important voices to be heard." Likewise, EA has delayed Madden 21 indefinitely in solidarity with protests against "systemic bias that is plaguing the nation and our world." The impact of such announcements are unknown but solidarity is the crux of publicity. Hopefully, the madness that has been plaguing the country subsides and we get a meaningful result out of these protests that have been coming for a long time.