Call of Duty Mobile is quickly nearing its 1 year anniversary date and our hype meter is already dialed to 11. We've already seen tons of new additions to the game in Season 9, which by the started only a few days ago. However, this doesn't stop us from taking a peak at what's to come next. Thus, today we are going to analyse all the changes and new features coming to Call of Duty Mobile in Season 10.
Release Date
As mentioned earlier, Season 9 has only spent a few days of its life cycle. According to the date mentioned in the current battle pass, it is going to conclude two weeks from now, on 9th September. Thus, you can take it on good account that Season 10 will start its course from 10th September onwards.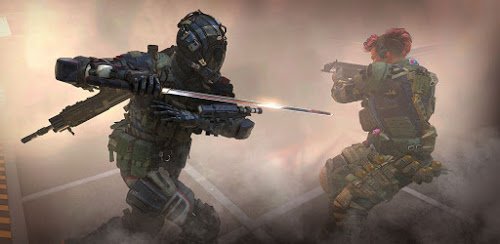 Although the date is not entirely set in stone and it is subject to change as it was seen with Season 9. However, the chances for that happening are fairly low. Hence, you can rely on this data untill any official notice from the developers.
Season 10 New Maps
Lately, Activision has been adding many maps to the already vast list in COD Mobile. A good number of these new maps have been fan favourite in the past from the previous COD titles. Similar will be the case with Season 10 as two new maps are coming with the update.
"….and remember, No Russian." Often this line is associated with this map as it was the setting of the controversial mission that takes place in Modern Warfare 2. Now coming to COD Mobile, Terminal is a massive sized map which is sure to see a lot of gameplay time in the upcoming season.
It is likely to be one of the best looking maps in the game with high end graphics that almost touch console levels. It was previously wanted in Season 9 by fans, but better late than never.
Pine is another great addition coming to the game. What makes this map so unique for us is its diversity and uniqueness from the maps we've already seen. As of now, the game is full of urban landscapes and factories and concrete structures. Pine provides a lush green jungle surrounding for guerilla combat to take place.
Season 10 New Perks
Two new perks are being added to the game in the upcoming Season 10 update. They are :
Season 10 New Operator Skill
The last major update coming with the next season is a new operator skill in multiplayer mode. It will be called Equilizer and it was previously seen in Call of Duty Infinite Warfare. The Equilizer skill grants players a dual weilded gun with a high rate of fire.
Conclusion
Thus, these were all the major changes coming to the gaming this time. As evident from this list, the amount of new features is pretty low as compared to the features added in Season 9. This is because, some of these items are left over from the Season 9 test servers which are being carried over to the next season. We hope you found this article informative and will come back for more.