Call of Duty Vanguard is the latest entry in the iconic Call of Duty franchise. It is a first-person shooter video game that features massive warfare from the World War 2 era. The game is the 18th installment in the overall Call of Duty series and also, a sequel to Call of Duty: WWII. Likewise, the game comes from the developer studio, Sledgehammer Games, and publisher Activision. The game is available on various platforms such as Microsoft Windows, PlayStation 4, PlayStation 5, Xbox One, and also on Xbox Series X/S. This article is regarding the Call of Duty (COD) Vanguard Dev Error 10323.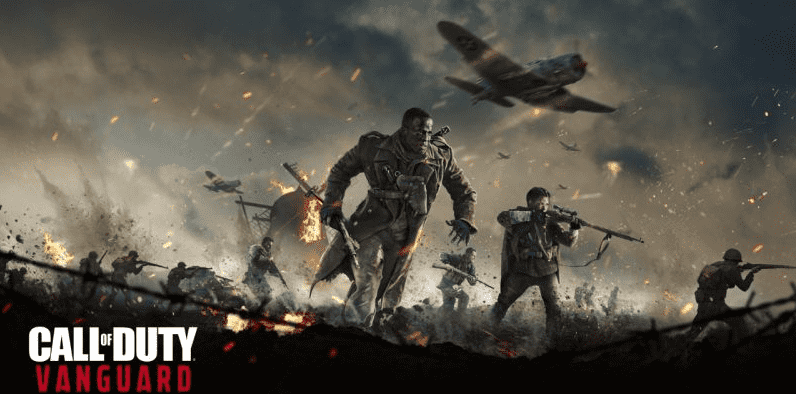 Call of Duty (COD) Vanguard Dev Error 10323: What is the error and why does it happen?
Call of Duty Vanguard is a relatively new game. Thus, the game does not do not have great optimizations yet. Consequently, a lot of players are facing various numbers of bugs and errors. In addition to these bugs and issues, Call of Duty Vanguard being an online multiplayer game requires great optimization to become a satisfactory experience for players. Thus, bugs and errors become a major hindrance for the multiplayer game and generally for the game's whole experience.
The Call of Duty (COD) Vanguard Dev Error 10323 is an error that usually pops up when players are queuing up for an online match. Likewise, players who face Dev Error 10323 are kicked out instantly from the online matchmaking and back to the main menu screen. This error is likely a result of some bugs in the game. Additionally, the error pop-up is mainly during an online matchmaking queue. Thus, it is possibly due to bugs or glitches with the matchmaking in Call of Duty Vanguard.
Is There An Official Fix Available For Call of Duty Vanguard Dev Error 10323?
Unfortunately, there is currently no official fix available for Dev Error 10323 in Call of Duty Vanguard. This is frustrating for players wanting to play online matches in Vanguard. Thus, many players are anticipating an official fix for this error. In the meantime, there are some workarounds available that players can try.
Some Workarounds For Fixing Call of Duty (COD) Vanguard Dev Error 10323:
Firstly, you can quit the game when facing the error pop-up and re-launch the game after a while to try and fix the error.

You can turn off the Texture Streaming option in the Call of Duty Vanguard in-game settings.

Always have enough reserve space available for the game.

Repair the game files, you can Open Battlenet Launcher >> Select Call of Duty Vanguard >> Next to the Play button, select the Gear icon >> Select the Scan and Repair option.

Reinstall the game in case none of the above workarounds resolve the Dev Error 10232 pop-up issue.
Additionally, you can also read more fixes and workarounds for other issues in Call of Duty Vanguard here.