Bloons TD 6 has an amazing cast of voice actors. Now, voice acting in a game can truly have a big impact on the likeability of the characters. If people don't like the sound of a character they'll avoid listening to it. This prevents the players from forming an actual connection with characters in a game.
You people know what I mean if you have played Assassins Creed Odyssey. Players deliberately chose the female character over Alexios because of how terrible his voice acting was. It truly took out a lot of enjoyment from the campaign anytime Alexios opened his mouth and the players had to listen to his awful accent.
This is an issue that Bloons TD 6 fans don't have to care about because the devs truly care about the characters they have created. And, they have made sure that these characters will only get the best treatment possible. So today, we'll be looking at a list of voice actors from BTD6.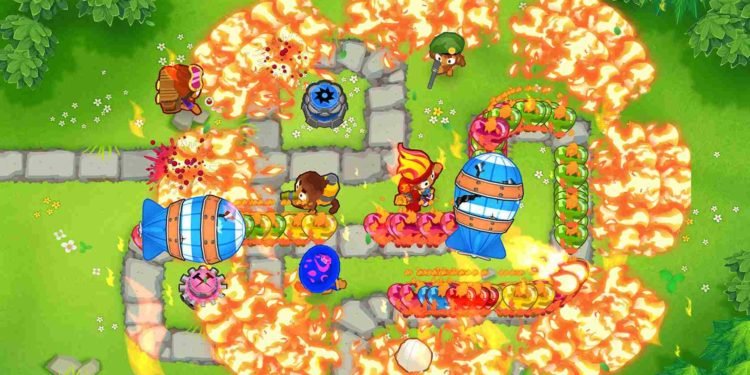 Bloons TD 6 voice actors list
Voice acting in Bloons TD 6 is a spectacle to behold. We don't think people understand just how good of a job was done by the voice actors for this game. So, today we've decided to make this list as a token of appreciation for them. Let's begin.
Kevin Orlando – Benjamin and Churchill. The voices of Benjamin and Churchill had so much life to them.
Emma Smart – Ezili. The voice acting for this character made its presence so important.
Daisy Lawless – Gwendolion. This Tomboyish pyromaniac was brought to life by the amazing voice acting
Nik Goulter – Obyn Greenfoot. This character and his voice acting really compliment his serious attitude.
Stephen Bruton – Pat fusty and Striker Jones. The jolly feel of these characters would have been impossible without the correct voice acting
Shuyang Qin – Quincy. Relaxed demeanor while speaking yet is snarky when he's boasting about his archery. This character was possible only because of the splendid voice acting
Sylvia Rands. Adora. This mysterious character truly displays an air of superiority with her voice.
Amanda Billing – Admiral Brickell. This purely water-based hero has the voice of a sailor who's been to war.
Conclusion
Finally, that concludes our list of these amazing voice actors that have showcased their talents in Bloons TD 6. Look them up online to find more of their work. Visit Digistatement for more informative articles like the one you just read. Thank you for reading!