If you are looking for affordable smart home security cameras and systems, then Blink can be the best option for you. You can monitor your home directly from your smartphone. It has multi-system support and simple setup. You can easily control multiple Blink cameras with just one app. Blink Home Monitor app will directly alert you anytime and anywhere. The newly battery powered smart home security cameras from Blink and Amazon can go to those places where wires can't.
Outdoor and indoor run for around two years are included with a set of AA lithium batteries for helping to protect what matters more for less. Blink has three major products – Blink Outdoor, Blink Indoor and Blink Mini. Blink Outdoor has features like two-way audio, motion detection and others. It also works with Alexa. Blink Indoor has the features of two-way audio and night vision. Blink Mini looks small and so, you can plug it anywhere inside your home.
You can connect Blink devices with Alexa-enabled devices for voice commands at home. You can also use your voice to stream live video, play recorded clips, and also arm and disarm your cameras.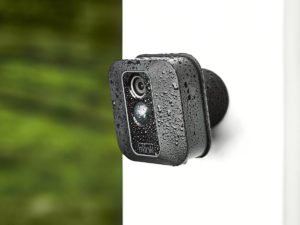 Now recently users of the Blink devices have complained about an issue they have been facing. It is being called the Blink cloud error 503. A user said that he had armed his cameras properly and went out for some work. When he returned home and tried to disarm it, the system was showing Error 503. Most of the users have complained that their cameras have stopped working because of Error 503. A user said that his cameras have not been working continuously for three days because of this error.
A few users have reported that they have been experiencing Error 503 on Blink devices after they updated the app. A user said that his Blink Home Monitor app has stopped working. When it started to work, he was surprised to see that the cameras were not working at all. In case if you are experiencing Error 503 on Blink, there are a few things you can try to fix the issue by yourself –
Refresh the Blink Home Monitor App. If it doesn't work, then uninstall and reinstall the app.
Switch off your Blink devices, quit the app, and restart them again.
Check if there is some maintenance work going on from the side of Blink.