Farming Simulator 22 may be quite an amazing game, but it can be made more interesting by using various mods that are available in the game and out of it. If you want to use these mods, here are the best ones for Farming Simulator 22 for January 2022 –
GOVERNMENT SUBSIDY
This is by far the best mod introduced in the game Farming Simulator 22, and you can do some serious cheating using this mod. If you look at the local municipality, it will give you about $8,400 per month.
So if you are at 28 days per month, you will be getting only $8400 during that time. And if you are at 1 day per month, you will get $8400 per day. But if you want to cheat and use Government Subsidy, you will get about $8.4 million per month! This makes about $100 million a year!
MULTIFRUIT BUYING STATION
This is one of the best mods from 82 Studio. This mod is capable of doing all base game crops and grains, all base game liquids, even pig food, and mineral feed.
It will even do the production products! From production products, it means that if you pull under here and want clothes, you can! You can place this silo and buy anything for about 70-80% of the total price.
ROLLAND PACK
This is quite an amazing mod, to be honest. You will get two trailers in this mod, and these are auto-bale loading trailers. These will automatically figure out how many round bales you have got or how many square bales you have got, how big they are, and how many could be put onto the trailers.
These are available for all platforms. Other than trailers, you also have a bunch of other stuff like ID runners and so. But the main focus is on the auto-load trailers. So if you want these trailers in your game, go get the Rolland Pack!
SEEDING OPTIONS
As the name goes, this mod brings for you a ton of different seeders and planters. You might doubt in your mind, why do want all the base game seeders in one pack? Here is the answer. This will allow you to do fertilization both in active and inactive mode.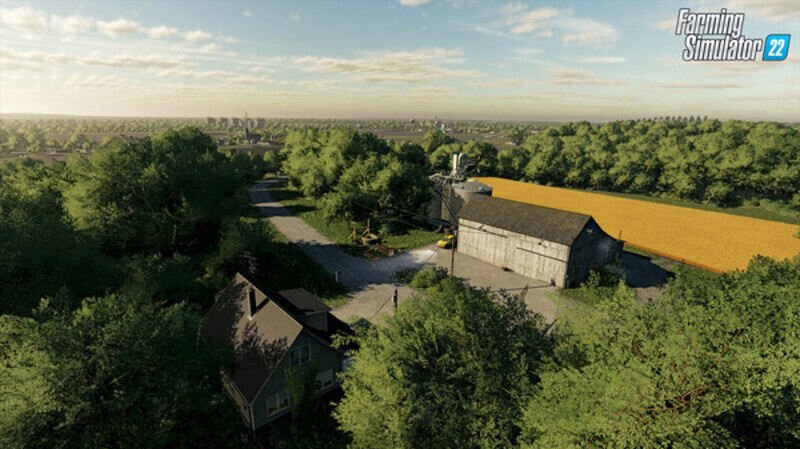 For example, you have got the Amazone Citan, you have both options. So it takes all of the stuff that is used to fertilize, and uses them as extra capacity for seed! It also has got a machine that activates or deactivates underfoot fertilization and it will seed directly without any previous cultivating or plowing needed!
LIZARD SUBSOILER 6MT/9MT
These mods are useful since they are straight plow and do not require a ton of horsepower. You can also use these backward and still then these will not require a single horsepower as well! If you go to the store, you will get both the variants, 6MT and 9MT, and you can choose them right there.
And the best part is that you have different color options as well! It will show 300 horsepower for the larger version and 260 horsepower for the smaller version. However, these have a three-point hitch on the back as well. So these can be an idle option for you!
FRONT LIFTER
This Front Lifter mod was present in Farming Simulator 19 and it is back again with zero changes. What it does is that it adds a small hitch PTO and a three-point to something that only has a trailer head.
You can hook this to the front of a smaller tractor without a three-point, or you can hook it to the back of a pickup truck to give it a three-point! You can also hook it to the back of a trailer and use it with implements. Once you have downloaded it, it will be present in the Miscellaneous section under the Tools!
ST16000 SEED TENDER
This mod has got a lot of cool stuff in it, but it is an auger wagon after all! You can use this for a lot of works on your farm. Especially if you have a small farm, this is something you should definitely be using as it will make life a bit easier for you.
You have tons of wheel customization options, there are a lot of colors to choose from as well! It has a capacity of 16000 liters (so is the name!) and has a pipe that folds up really flat and nice from the inside. So it is an auger and it is a seed tender as well!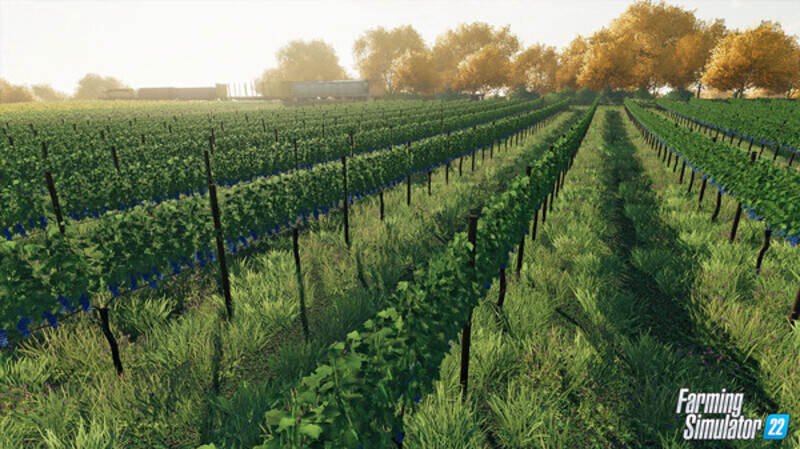 GRAINQUID STORAGE
Three different types of silos come with this mod right here. It is called Grainquids since it is all grains, all solids, and all liquids as well! If you want to, you can also store DEF in here if you want to.
It works as normal storage with three different versions – a capacity of 20 million liters on the left, 250,000-litres storage in the middle, and 500,000 liters storage on the right.
SPA STATIONAL WORKSHOP TRAILER
It is a basic little old rundown trailer with a workshop button on it and has something to do with your vehicle. It will cost you around a thousand bucks, about 50 bucks per day up to 20 days, and it seems to be a bit high of course!
This is a whole lot smaller than the devs GIANTS gave us, but this makes it kind of easy and unique. It is fully functional of every farm, starting from massive ones to comparatively smaller ones.
STONE CRUSHING LIME PRODUCTION WITH LIGHTS AND SOLAR PANELS
This might seem to be a really messy name, right? Once you set it up, it will look something like out of the movie Wall E, but it is actually a debris crusher. So you bring stone here and it will turn them into lime. But it is actually more than that.
For every hundred or thousand stones, you get 4000 lime. And the entire capacity of the system is about 250,000 liters! It has got massive lights that shine super bright at night, and it has got solar panels as well!
So these were the top 10 mods in the game Farming Simulator 22 for January 2022. Follow Digi Statement for more guides like these!