League of Legends (LoL) is more than a decade old. Riot Games released it all the way back in 2009. The world was shocked by Riot's unique take on this 5v5 MOBA title. The game was quick to gain fame and acquired a pretty massive fan base within the first year of its launch. The game hasn't slowed down since, as the fan base just seems to grow bigger with each passing year. New content is regularly being added to the game. Now, Riot's relationship with their fan base has been kind of bittersweet over the years. Fans have always complained about the laggy servers, grossly unbalanced legends, and just normal annoying bugs. But that hasn't stopped them from competing.
LoL fans are always looking for ways to get better in order to eclipse their competition. Therefore, today we have compiled a list of the best settings for LoL in 2022. Let's get started.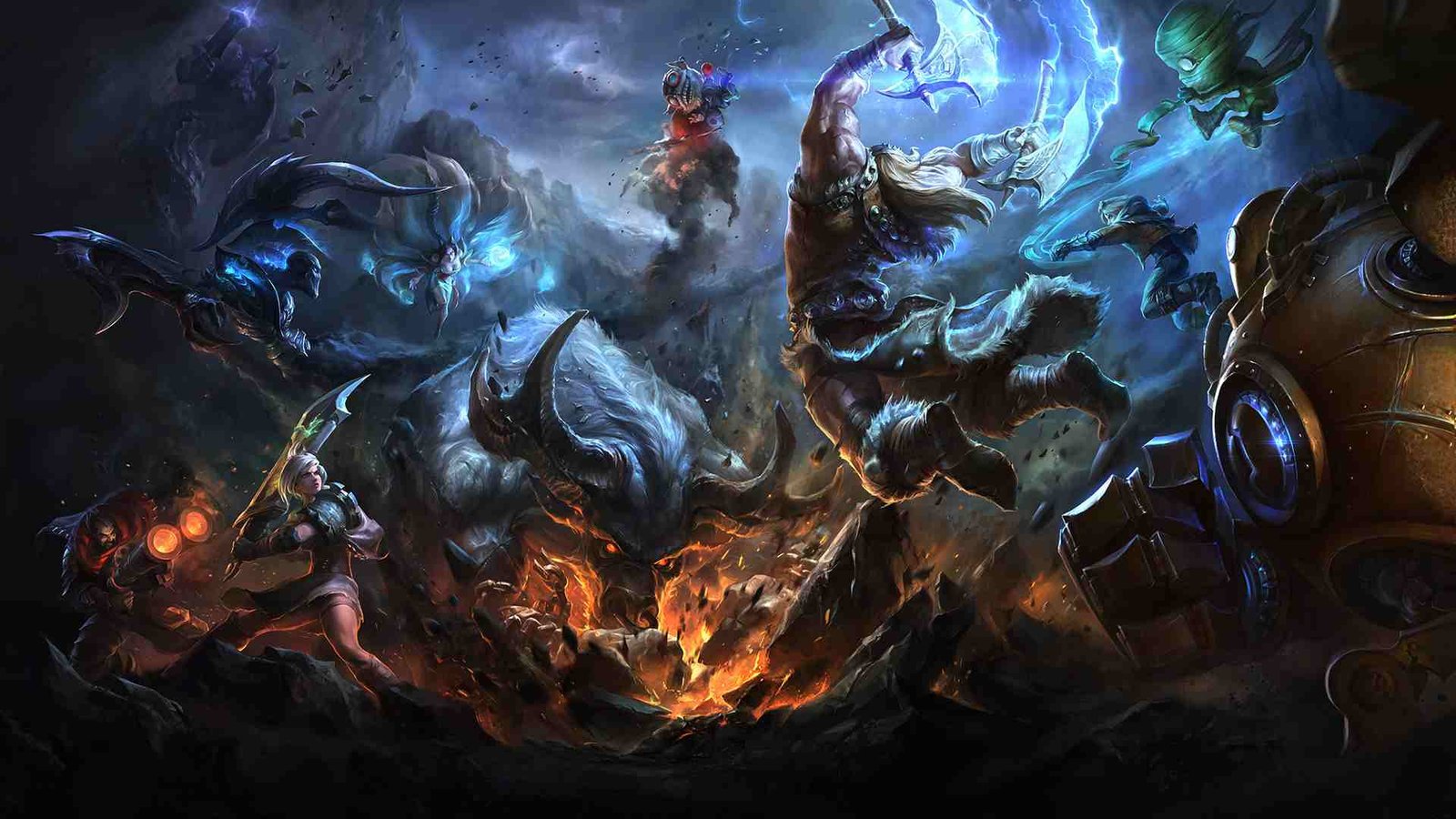 Best League of Legends (LoL) Settings for high FPS & no input lag
We can teach you how to improve your fps but it'll all be wasted if you don't know which keys to press. The first thing you should do is make your own keybinds. LoL's default key binds can at times be very difficult to use. So, we're gonna help you make your own that you'll be comfortable with.
Key binds are not something you can get from other people so you're gonna have to do some research, look at what the pros use, and do some trial and error with new key binds to find what you're comfortable with. Once you've found your new key binds we can move on to actually getting more FPS.
Tweaking LoL's settings
Let's look at some settings that will help you increase your FPS:
Launch LoL
Go to the Settings menu
Go to Video Settings
Ensure that the game is running on fullscreen mode, as this is the most optimized display mode.
Turn off V-sync, this will almost always introduce input lag into your game so make sure it's turned off.
The resolution should be the same as your monitor's original resolution.
Make sure that your character detail is set to low, this will give you more fps and take a load off of your GPU
Environment quality can be left at medium, as this is the perfect sweet spot for clarity and performance
Set your Effects Quality to low.
Shadow quality can be very taxing on your FPS. We recommend you set this to low
Cap your frame rate to your monitor's maximum refresh rate. And if you're experiencing input lag just leave this unlocked.
Finally, you're done and you can now enjoy all the FPS you just gained in League of Legends.
Conclusion
Follow this guide step by step to gain a massive FPS boost. We hope this article was helpful to you. Finally, make sure you visit Digistatement for LoL news.