In any RPG action/adventure title, combat plays a key role in the storyline. Whenever you play these games, you'll find yourself engaged in intense battles with different enemies. Or perhaps you just have to fight a character to collect an item from them. This is similar in Baldur's Gate 3 as well. However, this game is perhaps one of the finest RPG titles ever made. Most D&D titles allow players to decide how they want to act in a particular situation. Being consistent with this feature, in Baldur's Gate 3, you may choose not to kill an enemy during combat. Instead, you can neutralize them by knocking them unconscious. In this article, we're going to show you how to knockout enemies in Baldur's Gate 3.
Like most other RPG titles, combat is almost unavoidable. However, the outcome of these battles depends on the choices that you make. Now, of course, you can choose to knock your enemy out and leave them unconscious at the end of the fight. But if you've just started playing the game, you might not have a clear idea of how to do this. However, we've got you covered. Here, we will show you how you can knock out enemies in Baldur's Gate 3 easily and efficiently. So, without further ado, let's begin!
How to Knockout Enemies in Baldur's Gate 3?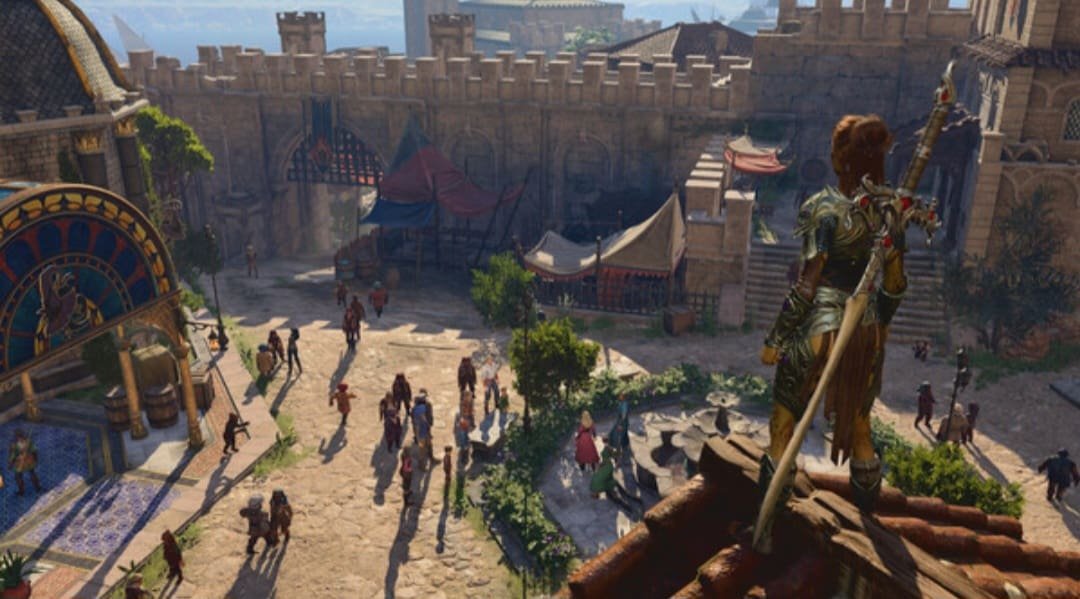 If you don't already know how to knock out others in the game, then it's highly likely that most of your combat ended with you assassinating your foes. There are, however, a few problems with this. Firstly, some NPCs in the game can prove crucial for future quests. If you encounter them beforehand, take up a fight, and kill them, then you'd never be able to access those quests. But even if that doesn't happen, sometimes you might just want to avoid killing NPCs for no reason. Furthermore, it has been noted that if you murder traders, you'll get significantly less loot compared to if you knock them out.
However, this "dilemma" isn't only limited to battles with other NPCs. If one of your party members is caught under the spell of an enemy and goes rogue, you can't initiate a battle with them and simply kill them. Doing so will mean that you lose one valuable member of your squad. What, then, can be done to counter these tricky situations?
Non Lethal Attacks
Luckily, in BG3, you can make the simpler choice of not killing your opponent during a fight. You can, instead, knock them unconscious and take their loot (or free them from the spell using potions or other spells). In order to knock your enemies out, you'll need to opt for non-lethal attacks. Non-lethal attacks are passive actions. While in a fight, switch to the Passive hotbar, which you can locate at the bottom of your screen. From there, you can toggle the option to fight using non-lethal techniques. However, remember that your enemy will take a fatal hit if you're using ranged weapons, even if you've turned on non-lethal attacks for the fight. You can only use unarmed attacks or melee weapons if you want to knock out your enemy. If you do everything right, instead of killing the opponent, your final attack will leave them unconscious.
Once your enemy goes down and is unconscious from your attack, you can go on and loot them. You can collect everything that's there for grabs. Thus, as you may have understood by now, this is a useful strategy in the game. Hopefully, now you know how to knock out enemies in Baldur's Gate 3. And of course, if you enjoyed reading this article, don't forget to stay tuned to DigiStatement for more such gaming-related content!