Recently, we have witnessed the end of season 19 of Axie Infinity. Currently, the time of off-season is going on in which Sky Mavis has implemented some buffs and nerfs for the upcoming Season, Season 20. To know the full details of the balance changes (nerfs and buffs), you must read this article. Axie Infinity devs have been consistent in releasing new seasons in the game. The upcoming season, Season 20, of this game is expected to launch in the first week of February.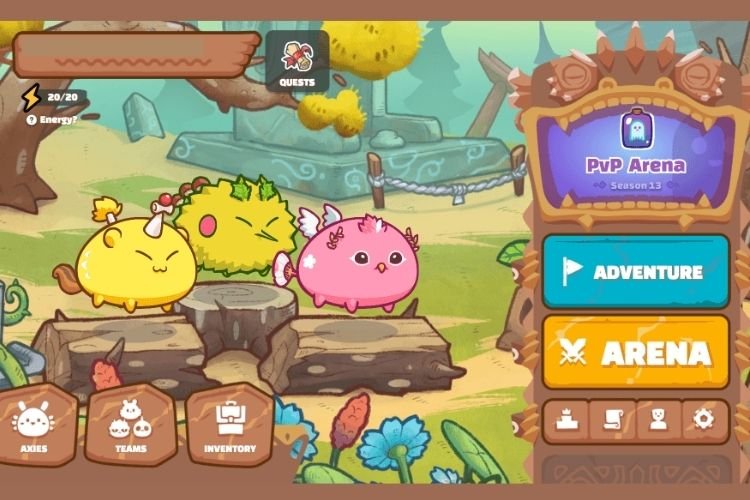 The big changes that have been implemented in Axie Infinity for Season 20 have made the Axie Infinity community happier as these changes were implemented after considering the feedbacks of the players. Having said that, many players are quite excited to see the upcoming changes in upcoming seasons. As of now, nobody is sure about the changes that are going to happen in Season 21 or when it will be released, but we have quite a strong prediction on the release date of the same. In this article, we will be discussing the expected release date of Season 21 of Axie Infinity. So, continue reading this article till the end.
Axie Infinity Season 21 Release Date
In this section, we will be predicting the expected release date of the Season 21 update of Axie Infinity. Our prediction is based on the release date patterns of the previous seasons. So, when we look at the release dates of some previous seasons, it can be concluded that each season in the game lasts for an average of more than a month. You can see the exact details of the same from below:
Season 16: March 22nd, 2021 – April 18th, 2021
Season 17: May 17th, 2021 – June 13th, 2021
Season 18: August 9th, 2021 – September 19th, 2021
Season 19: November 10th, 2021 – January 4th, 2022
The release date of Season 20 is yet to be announced by the officials. But, it is expected to launch in the first week of February and will be lasting until mid/end of March. Also, from the above-mentioned dates, you can see that there are some off-season days in which players can do practice and experimentation without affecting the season's leaderboard. So, after taking everything into consideration, it is highly anticipated that the Season 21 of Axie Infinity will be released in mid/end of April 2022.
So, this was everything about the release date of Axie Infinity Season 21. If you found this article helpful, share it with your friends.
Also, check out: Axie Infinity Economic Balancing update for 2022 released