Axie Infinity is one of the most crypto online video games in 2021. The game comes from the Vietnamese developer studio, Sky Mavis. Likewise, the game is one of the fastest-growing crypto-earning games. It is particularly famous in the SEA region, mainly Vietnam. The game uses Ethereum cryptocurrency AXS (Axie Infinity Shards) and SLP (Smooth Love Potion) for its in-game currency.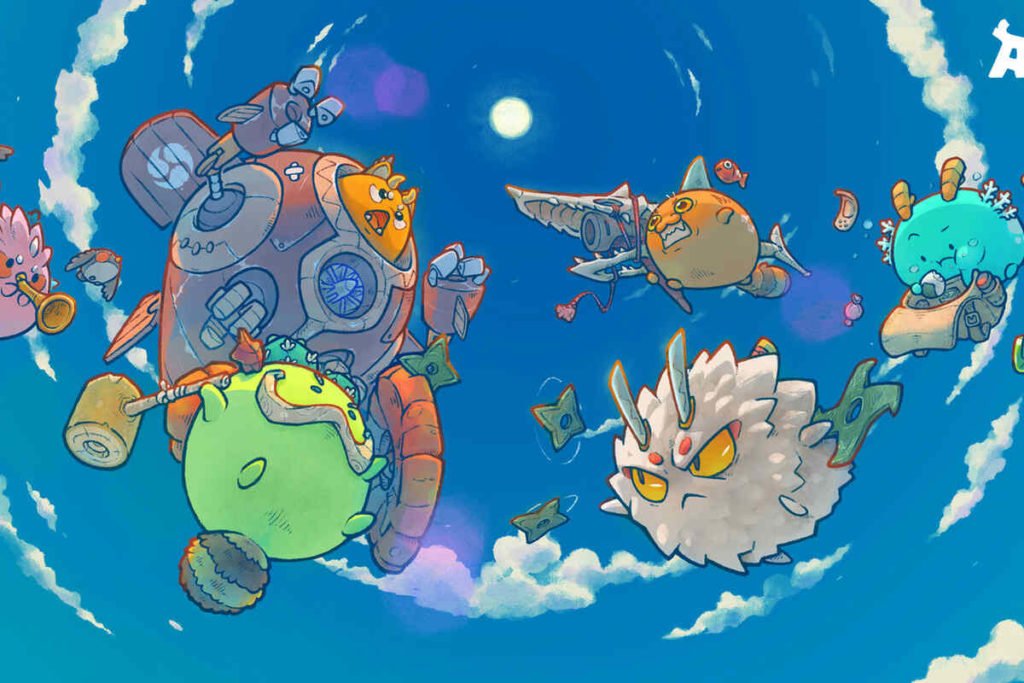 Players can grind and earn cryptocurrency in the game. Axie Infinity is also currently the most expensive NFT collection. Players can play the game on macOS, Android, and iOS. Similarly, players can also get the game on Windows, whether on PC or Laptop.
Axie Infinity Gameplay Overview
Axie Infinity is an NFT-based trading and battling online game. In the game, players use energy to play the game modes. Likewise, players also require Axies to play the matches. The Axies are the creatures in the game. Also, Axies are the main form of currency in the game. Consequently, brand new players need to purchase at least three axies to begin playing the matches.
The main gameplay of Axie Infinity focuses on creature collection and trading. Likewise, the game allows players to collect, breed, raise, battle, and trade creatures in the game. The creatures are called "axies" (characters based on axolotl). Players can purchase, sell and trade the creatures as NFTs.
Coming to the main topic of this article, many fans are facing an issue with Axie Infinity. This issue is very common for players on Windows. Likewise, it is particularly an annoying issue on Windows laptops. The issue occurs in the form of a crash, where players are unable to launch the game on Windows, both PC, and laptops.
Here Are the Steps to Fix Axie Infinity Not Working on Windows PC & Laptop:
First and foremost, go to the Windows search bar and type in "%appdata%"

Next up, open the file location of "%appdata%" and navigate to "Locallow" folder

Then, go into the Sky Mavis folder.

Locate the Axie Infinity folder within the Sky Mavis folder.

Then, delete the Axie Infinity folder from your computer.

Finally, you can now launch the game without any issues.
You can also read more info on the game here.