If you are facing issues with AWS (Amazon web services), do not worry as you are not alone. Many AWS users are also facing a similar problem.
A quick look at tweets from various people also confirms that AWS (Amazon web services) are indeed going through some glitch. Have a look at some tweets down below.
Anyone else seeing AWS issues today?

— Ty Simpson (@IAmBitfrost) November 12, 2019
Any error or glitch or anomaly in AWS, especially us-east-1, from October 15th through the end of re:Invent is to be attributed to re:Invent.

I don't make the rules.

— ⑆ robert ⑉ taylor (@RobotTaylor) November 12, 2019
AWS: 500 Server Error.

Happy pre:Invent!

— ⑆ robert ⑉ taylor (@RobotTaylor) November 12, 2019
https://twitter.com/RonnyRohland/status/1194296084610396161
An outage tracking website, Down Detector, also shows the report of outage in some locations. Have a look at Down Detector outage map & report down below.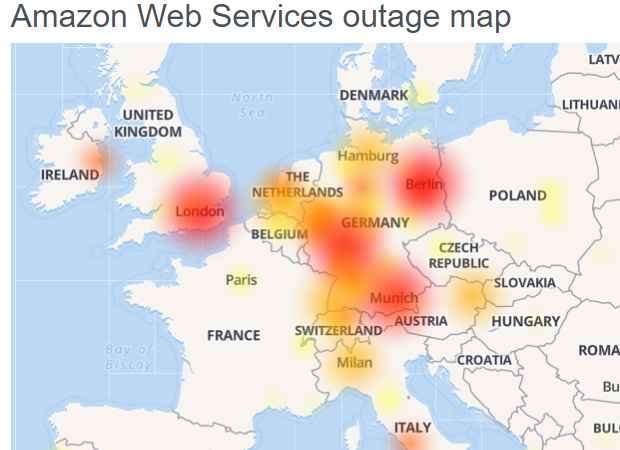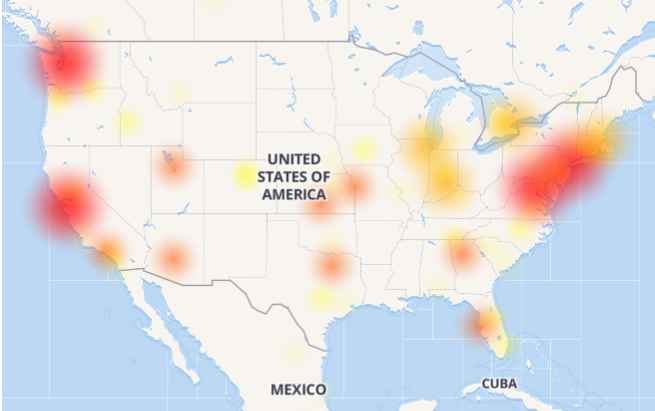 So far, there is no official response from the company representatives. We certainly hope that the issue will be resolved quickly.
Rest assured, we are keeping a close watch on the current outage & situation. Whenever any update arrives regarding this issue, we will update the column.
---
UPDATE: 
Timeular twitter handle is responding to some of the users and conveying that they are aware of the issues with AWS and working hard to resolve them as soon as possible.
Hi Eric, we are still investigating the issue with AWS. Very sorry for the trouble. Thank you for your patience!

— Timeular (@timeular) November 12, 2019
Update: we are still working on the issue and will post an update as soon as it is resolved. Thank you so much for your understanding!

— Timeular (@timeular) November 12, 2019