Atomic Heart is a newly published FPS game that is doing great in the market except for some minor bugs and issues. One of the issues players have reported in the game is the "Unable to Loot Neuromodule" bug, which prevents them from obtaining the "Neuromodule". This bug can occur several times during your journey when you defeat certain bosses in the game. This bug restricts you from picking up the Neuromodule and adding it to your inventory, which is quite frustrating and annoying. If you also wonder how you can fix this issue, then you are at the right place. Continue reading this guide to learn how this issue can be fixed.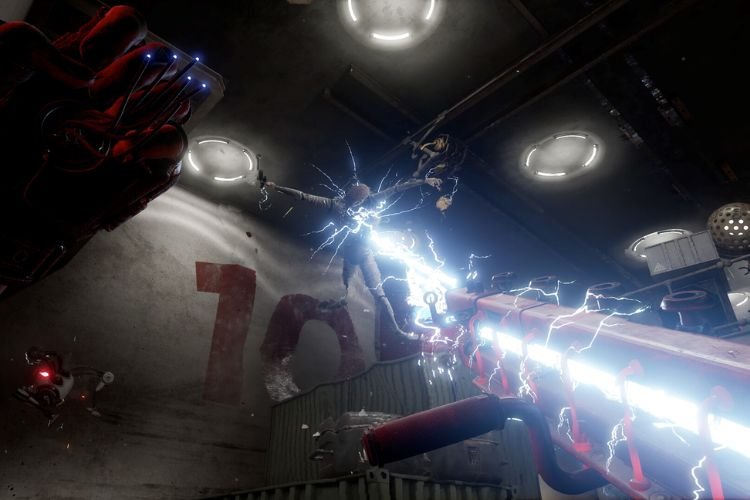 Atomic Heart Unable to Loot Neuromodule bug
This bug manifests itself when you attempt to loot the Neuromodule. When you try to loot this item, it remains unresponsive, and you are unable to interact with it. This bug can be frustrating as it prevents players from progressing further in the game. Neuromodule is actually a spare part that can be used by the players to craft or upgrade guns in the game. As mentioned earlier, this bug can occur multiple times, specifically when you have defeated a boss who dropped a Neuromodule after getting defeated.
1) Update the Game to the latest patch
This issue is being faced by many Atomic Heart players. Well, the devs did notice it and promised a specific patch update is coming which will include a fix for this issue. But unfortunately, there has not been a patch update yet. But, it does not mean that this issue will not get fixed. Keep an eye out for the patch updates and make sure to keep the game updated to fix this bug at the earliest.
2) Check your Inventory
Sometimes, players also fail to collect a certain dropped item if their inventory is full. So, make sure you are trying to pick up the Neuromodule when your Inventory has enough space vacant.

3) Try a Fresh Start
If you have tried everything, you can try restarting your journey from scratch and see if it fixes the issue for you.
4) Remove the Neuromodules requirement to progress ahead
If you are not willing to wait for a patch update to fix this bug and want to progress ahead in the game anyhow, you can do so by editing a JSON file. In the game's directory (Default: C:[game installation directory]/Atomic Heart-Windows/Content/AtomicHeart/Content/GameTune), find the WeaponUpgrades.json file and open it using Notepad. Now, search for "Neuralmodule" and it will show you all four recipes that require Neuromodules to progress further in the game. Make changes to the value in order to upgrade the weapon or complete achievements without requiring the item. Pashtet Flying Blade, Railgun, etc. require collecting Neuromodules to pass through and by this method, the game would ask for 0 Neuromodules.
So, these were some fixes that you can try to resolve the Unable to Loot Neuromodule bug in Atomic Heart. If you found this guide helpful, share it with your friends.
Related: Atomic Heart: How to change FOV