A new episode of Pokemon Season 23 has been released & it has brought happiness to Ash fans. As in this episode, he has caught a Riolu, which is a fighting Pokemon from Generation 4.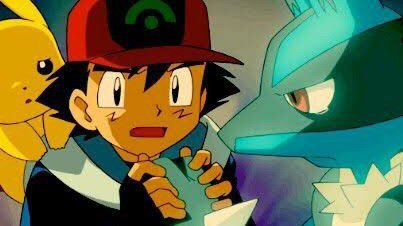 Ash took 15 years to catch Riolu & now fans are really overwhelmed with joy. They have taken the route of Twitter to express their happiness. Have a look at a few tweets from fans down below.
https://twitter.com/LumioseTrainerZ/status/1249268711309168640?s=19
it's been 12 YEARS since its first appearance.
I can't believe we can FINALLY say it out louder…😭

WELCOME TO THE FAM, RIOLU 💙#アニポケ #anipoke pic.twitter.com/9nKlBheITq

— ⊚ I L A ⫰ (ヒカリ) P 2 5 (@ilapaperx) April 12, 2020
Ash finally caught Riolu, A Pokemon many people wanted Ash to catch for years. Can't wait to see the battles these two will have #anipoke pic.twitter.com/cGYM6sY5xp

— Neil (@Arkeus88) April 12, 2020
In the episode, Ash gets this Riolu from an egg, and their bond gets stronger when Ash saves Riolu from Onix, when he runs away in the woods. It seems like Ash will have a dream team in this season, as he has Dragonite, Gengar, Mr. Mime and now Riolu which will eventually become Lucario.
OKAY ASH'S NEW RIOLU IS SO GREAT AND THEIR BOND IS PERFECT #anipoke pic.twitter.com/5sh43kTrQU

— ChikoritaCheezits (@ChikoritaCheez) April 12, 2020
https://twitter.com/forzaricciardo/status/1249278525472833537?s=19
Now, fans want Ash to catch Latias or Latios, which is a Dragon-Psychic type Pokemon from Generation 3. Well, it will be interesting to see which Pokemon will be Ash's next catch. Apart from this, in the end credits, fans also caught the glimpse of adorable dance from Riolu. Have a look at the dance down below.
I shut off my tv as soon the episode ended so I never notice it, but Riolu dancing during the ending is so adorable!!#anipoke pic.twitter.com/QfCQsYwh2g

— サトセレ (@AshandSerena) April 12, 2020