Studio Wildcard developed with Instinct Games, Efecto Studios, and Virtual Basement to produce Ark: Survival Evolved, a 2017 action-adventure survival video game. Players must survive being stuck on an island populated by wild dinosaurs and other primitive creatures, as well as environmental disasters and highly hostile human players. Though this game is available on various gaming consoles, its mobile version is becoming more popular. In spite of which it faces several issues and glitches. One of them is the ARK Mobile White Screen Crash glitch. If you are facing this error too and want to fix it, we have some methods given in this blog.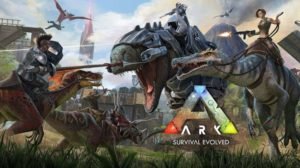 About ARK Survival Evolved: Mobile
Taming monsters is one of the game's key game mechanics. The player can tame the majority of monsters, but others, such as Meganeura and Titanomyrma, cannot. The method of taming varies from creature to creature. Most creatures are "violent" tamers, which means the players must use tranquilizer bullets like tranq darts or blunt arms like a club to knock the creature out.
Narcoberries must be used, or narcotics must be made from narco berries and spoiled meat. After knocking out the creature, the player must feed it its favorite food, such as berries for herbivores or raw meat for carnivores. At different rates, different foods aid in the taming of animals. Kibble, an object made from the eggs of another species, is the most powerful and fastest way to tame most animals.
What is the White Screen Crash Error on ARK Mobile?
Many users are facing this error on ARK mobile version. Once in the game, the screen dims off to become white and controls are disabled and the game crashes to the home screen of the device.
The developers of the game have mentioned that the game requires 4GB RAM on the android in which the game is installed.
How to fix the White Screen Crash Error on ARK Mobile?
The crash can be a result of a network issue too. There are no patches available for the mobile version of the game, however, you can try out these simple steps to fix the glitch on your mobile.
Method 1 Change Graphic Settings
Changing some of the graphic settings in the game has fixed the issue for most of the players.
Open the game and go to 'Options'.

Turn down the sound setting to zero.

Then turn the resolution and video settings to zero.

Turn on the 'preserve battery' mode.

And apply those settings and wait for ARK to load and once loaded, the error should go away.
Method 2 Change Network Settings
This is rather a very simple step.
When you encounter the glitch, stay on that screen and turn off your internet connectivity.

Stay on the same screen and turn it on again.

The screen will reload and the glitch will be gone.
We hope these methods helped you fix the error on your mobile devices.