Apple Music refers to a premium music streaming service. It has more than 50 million songs available to stream from the cloud. Apple Music hosts several free internet radio stations broadcasting 24 hours a day in over 160 countries all around the world. The service was launched in 2015 after Beats was acquired by Apple, and replaced the company's budding Beats Music service. Apple Music has been termed as a one-stop-shop for all the music streaming needs.
The service gives you access to an extensive library of songs along with your own personal library of purchased music from iTunes through iCloud integration. When iTunes was phased out with the release of macOS Catalina in mid-2019, Apple Music was made the default music app on all Apple devices. The service initially received mixed responses because of an unintuitive UI. But over the last few years, Apple Music has grown into a major player in the music streaming wars.
Apple Music has been incorporated into Apple One along with Apple TV Plus and others. It will also play a bigger part in Apple's wider subscription service strategy. The service includes Apple Music for Artists where musicians can tap into Apple's data and see how their music is performing all around the world.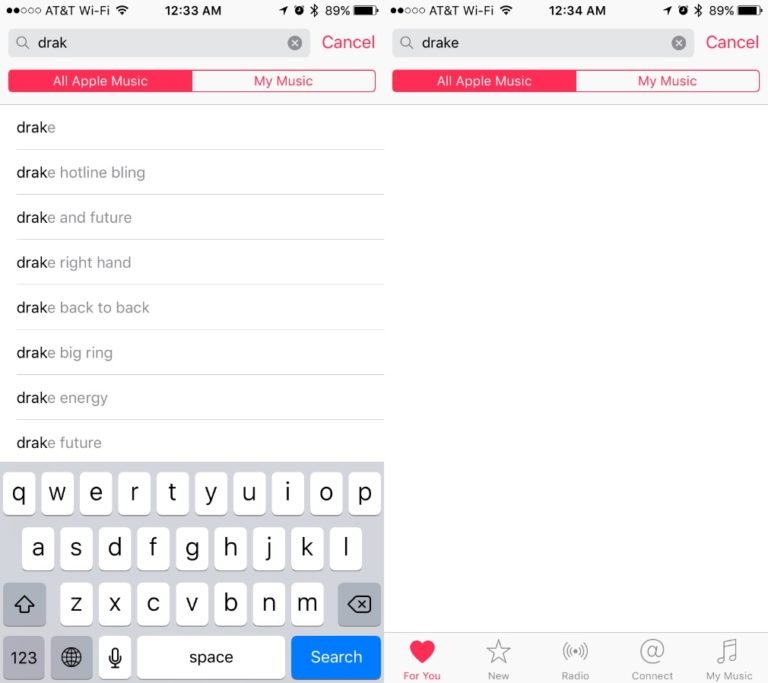 But recently the users of Apple Music have reported some issues related to the service. People said that the search option for Apple Music is not working properly. The major problem that has been reported here is that the search results are not appearing according to what users search for. Most of the people said that the problem has been going for multiple days and weeks.
Users have also complained that in some cases when they try to search their choice of track, the page keeps on loading for several minutes and not a single result is shown up. People said that their internet connection is fine and other apps are working except the search option of Apple Music. If you are also facing a similar type of problem, there are a few things you can try to fix by yourself –
The first basic thing you need to do here is to reboot your device. This usually fixes most of the common issues of your device.
You may be running out of memory space on your device. This can also lead to issues in Apple Music search. so, free up some memory and remove the apps that you are not using anymore.
If a normal reboot doesn't work for you, force reboot your device.
An old version of iOS might be causing the trouble. So, it is better to update your device to the latest version.
Turn off the iCloud Music Library option and again turn it on.
Apple Music fetches data over your network connection, it is essential that your network is properly configured. If you are not sure about this, you can reset your network settings to default.