Apex Legends came out all the back in 2019. The game took the world by storm and completely transformed the battle royale genre. The game took heavy inspiration from Titanfall 2. The game's movement mechanisms are proof of this. With the addition of Legends that had unique abilities, Apex Legends really did blow the battle royale genre wide open. And now 3 years after its initial release, like every respectable battle royale out there, the game is getting a mobile version. The mobile version is a very watered-down version of the original game. Despite that, the game has been pulling in amazing reviews from fans all around the world
Now that Apex Legends Mobile is out, some people have been very confused about the in-game Language Settings. They have been all over the internet trying to look for ways to change the language. Some have been trying to do it all on their own but as you know, it's very difficult to navigate a Settings menu that is made up of a foreign language. Well, that's where we come in. Today, we're gonna show you how to change Apex Legends mobile's language from Chinese to English. We will be switching the language back from Chinese and the process should be the same for all other languages. Let's get into it.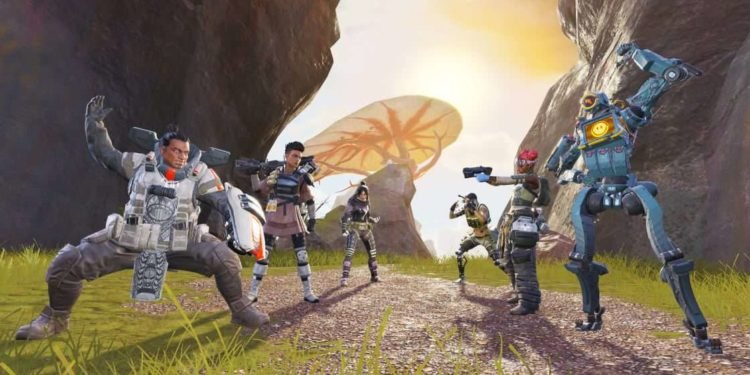 Apex Legends Mobile: How to change language from Chinese to English
Carefully read all the steps and follow along with precision for the best results. Now, here's how you can change your Apex Legends Mobile's language from Chinese to English:
Launch your Apex Legends Mobile application
At the bottom of your screen, there will be a lot of buttons available. Click on the button at the bottom left of your screen
Now, the Settings Menu should be in front of you.
Navigate to the seventh button (Third from the bottom) in the Settings menu bar and click on it.
You have now opened up the Language Settings menu.
Click on the pencil icon and select English.
And, now you have successfully changed your language to English. And if you are still unable to change your language, consider clearing your game data to reset the language back to its original state.
Conclusion
Your game should now be in a language that you can actually understand. So, enjoy your Apex Legends Mobile experience. Visit Digistatement for more information on Apex Legends. We hope this article was helpful to you. Thank you for reading!