A lockdown is as good as an excuse as any, to stay at home and play League of Legends. We don't judge, we all have our own games to binge play. We at Digistatement love playing Apex Legends. In this article, we will talk about Apex Legends and the latest news about if the Devs temporarily disabled Valkyrie within firing range due to an exploit. Let's dive right in: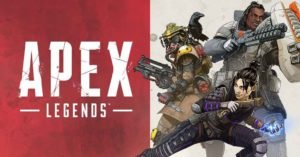 Apex Legends
If you are ever on the popular page of Reddit, you might have come across Apex Legends. The platform is filled with trick shots and skill displays by players all across the world. But what is Apex Legends really? Apex Legends is a hero battle royale game that is free to play. The game's setting is based on the famous series of first-person shooter games, Titanfall.
The game mainly involves playing in squads of 3. Players can choose from a roster of characters, called Legends. There are several modes where you can play 2v2 or 1v1. Wondering where to find the game? Apex Legends is not only available on all major gaming platforms, there have been announcements regarding its release on the mobile platforms, i.e. Android and iOS. In the world of battle royale games, Apex Legends is a force to be reckoned with.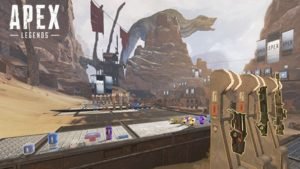 Devs temporarily disabled Valkyrie within firing range due to an exploit
Exploits in any game are an unpleasant experience. The same is true for Apex Legends. on May 13, the official Twitter handle of Respawn Entertainment, the developers of Apex Legends, released a tweet. The tweet detailed the changes they've made to the Legend Valkyrie. You can find the tweet here:
Quick @playapex update: We've temporarily disabled Valkyrie within the Firing Range due to a stats-related exploit. This will not affect your ability to give her a spin in Arenas or Battle Royale though so have at it!

— Respawn (@Respawn) May 12, 2021
According to the tweet, the Legend Valkyrie has been temporarily disabled with the Firing Range map. This step has been taken due to a stats-related exploit that has come up. However, don't worry as this exploit will not cause her to be unavailable in other modes. You can still use Valkyrie in Arenas or Battle Royale.