Custom designs have been a trending feature in the Animal Crossing series, but New Horizons has brought a surge of new geeky designs all over the internet. Players have been sharing the unique creations of theirs via QR codes or Able Sisters' shop. In this post, we've collected some latest designs and QR codes which may be worth to beautify your island.
Animal Crossing: New Horizons- New QR Codes, Custom Designs April 2020
Dinosaur Fossil Bones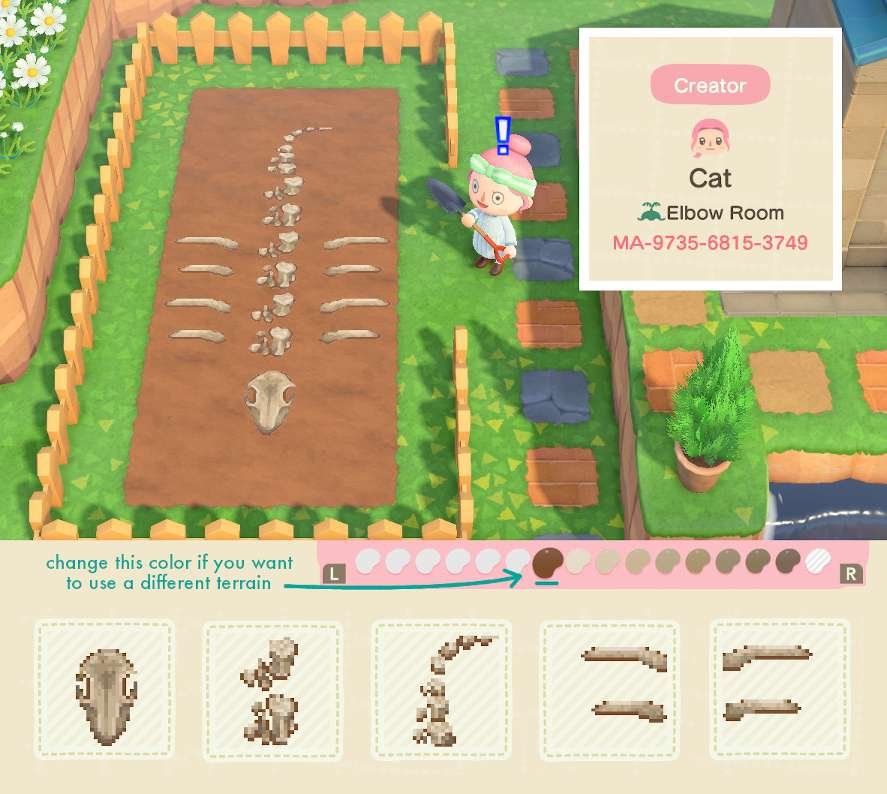 80s arcade blacklight carpet pattern
Pink and green floral stall designs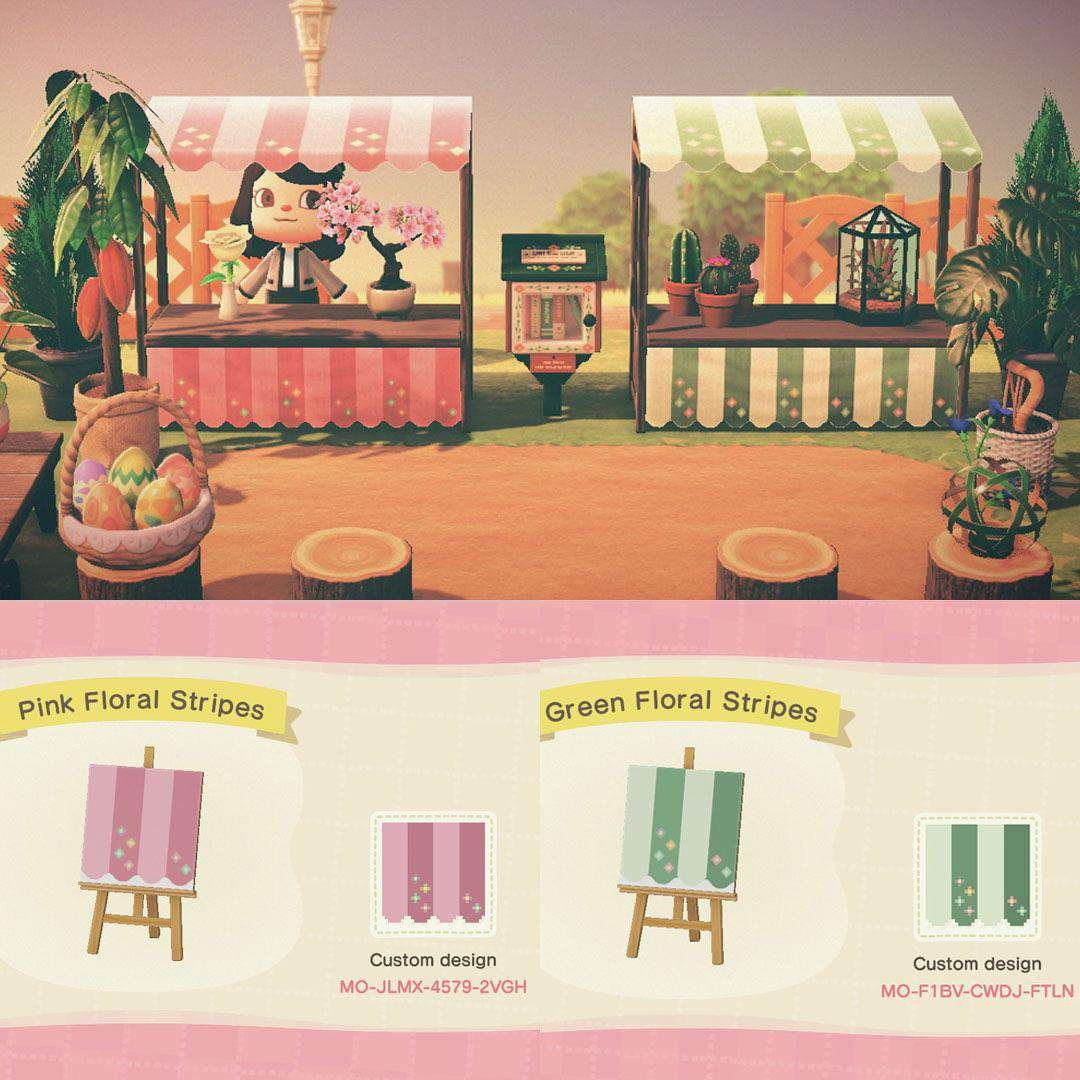 Rain Coat Dress QR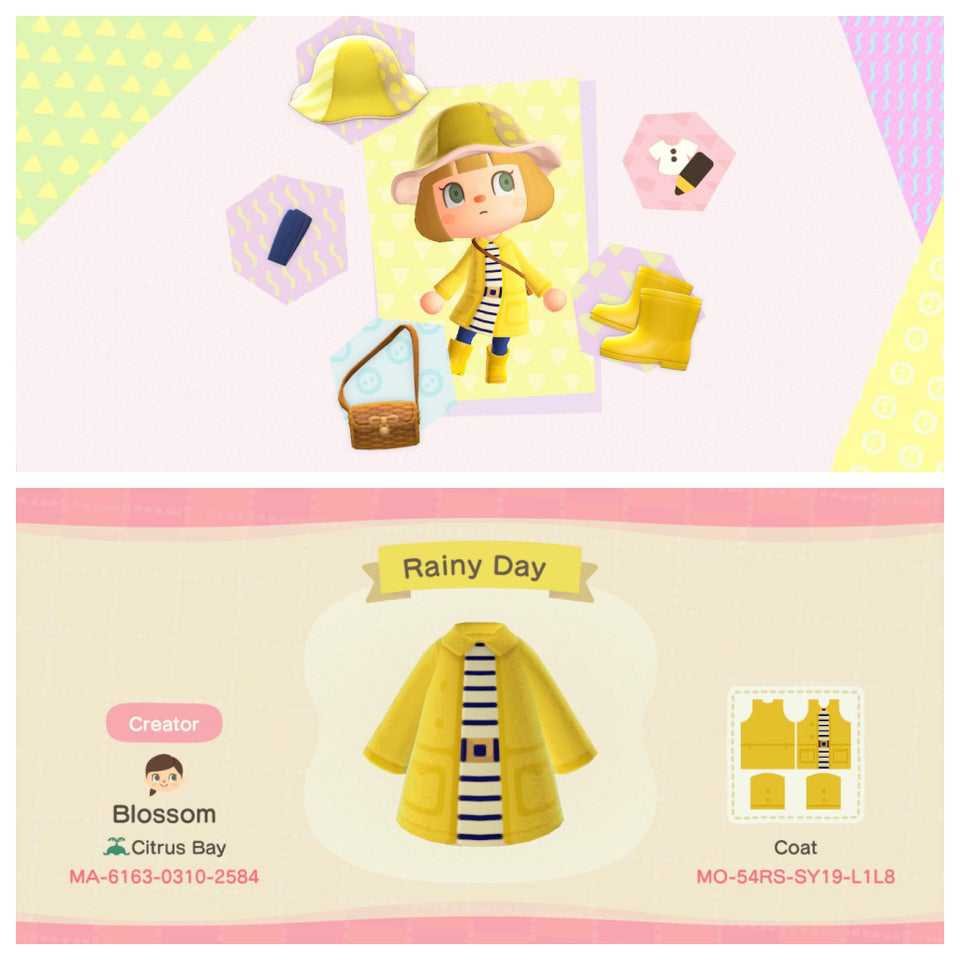 Hopscotch design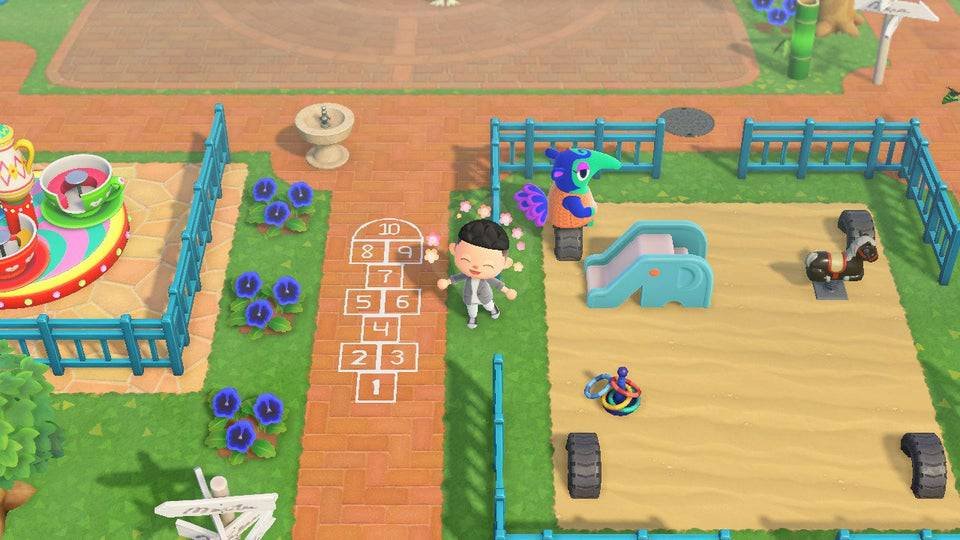 Creator ID: MA-7503-9000-8210
New Android 18 Design QR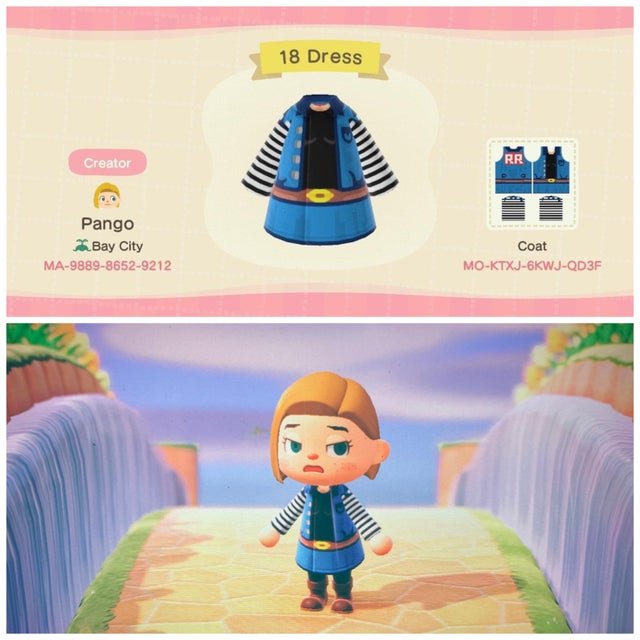 Bleach Neliel Design QR
 Pink lace stall design
Kiki's Dress Design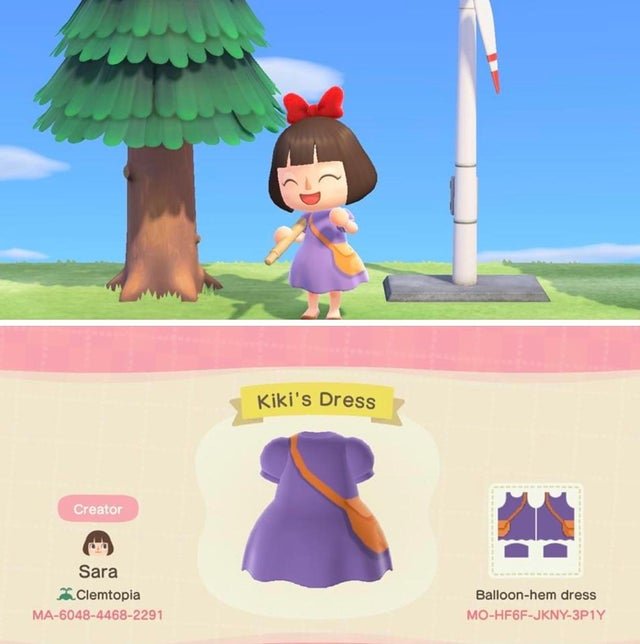 Wooden Path Design
Creator Code: MA-4013-2434-7459
 Path border Design
Tiles Design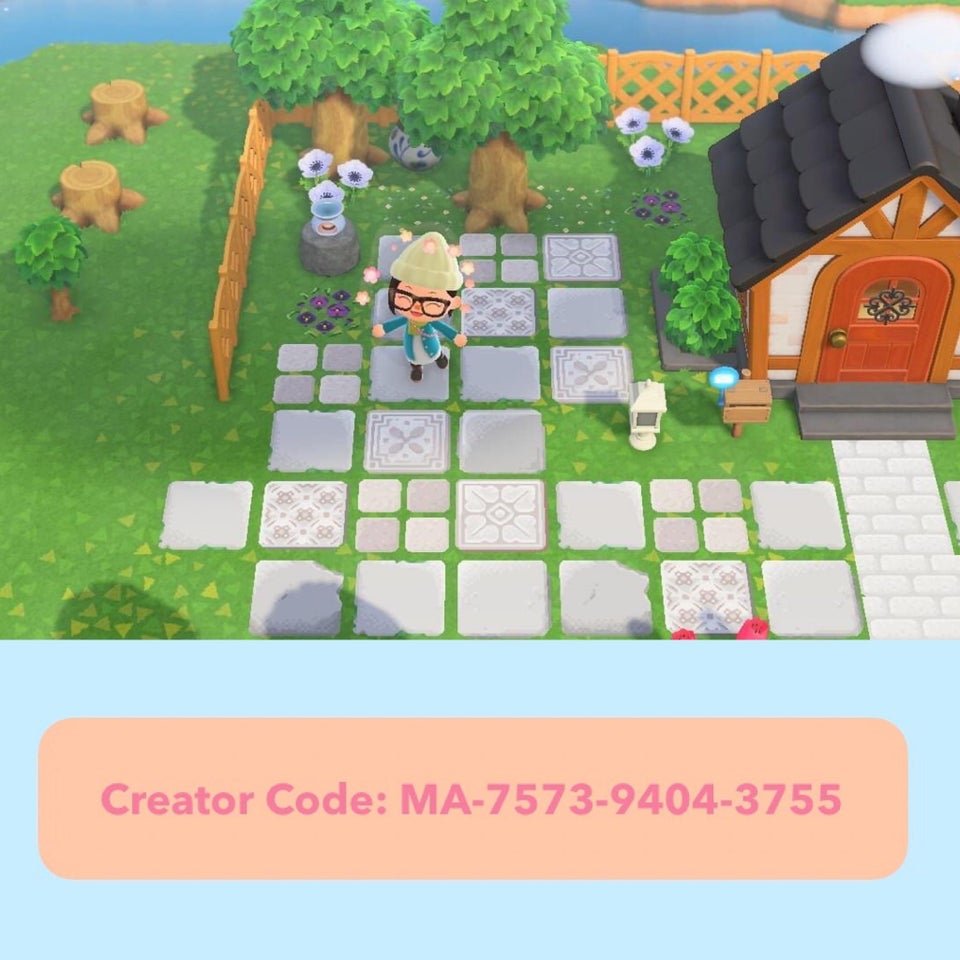 Beige Cobblestone Path
Creator code: MA-5593-1074-2333
Powerpuff Girls Dresses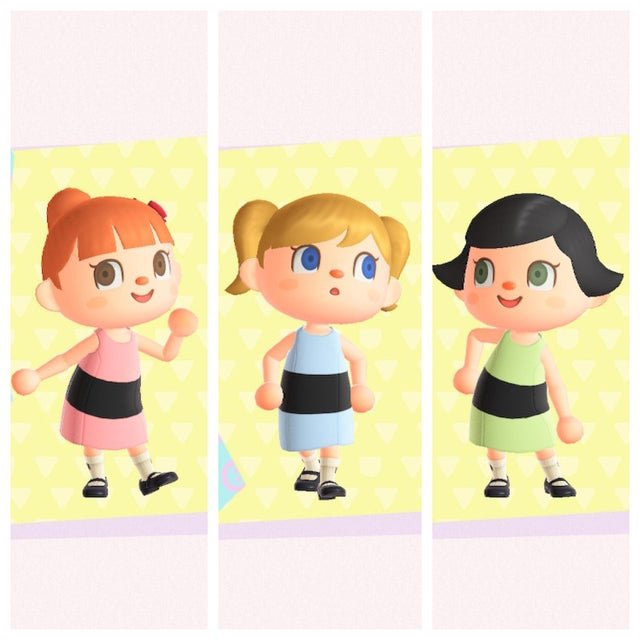 Creator code: MA-6163-0310-2584
Balloon Pikachu Hoodie
Fish Stall Design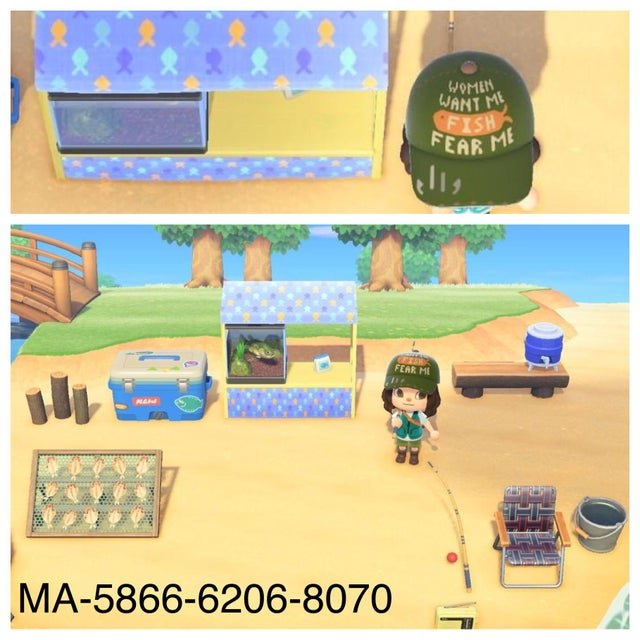 How to search for other players' Creator IDs To Import Design
To get the above designs you need to search for the mention creator codes. To do this follow the steps given below:
Go to the Able Sisters clothing store.
Interact with the pink kiosk.
Select Access the kiosk and wait for the connection.
Select Search for Design ID.
Enter the design ID that you're looking to get.
Select Confirm.
Save the Design and close.