Nintendo recently rolled a new patch for the Animal Crossing New Horizons game which fixed the balloon glitch. The new update arrived with the version number 1.1.3. Speaking of ACNH, the game sold 1.88 million copies within just three days of its release.
Animal Crossing New Horizons was released on March 20. The game is only available on the Nintendo Switch platform. In the game, you take the role of a customizable character, who takes a vacation package from Tom Nook & moves to a deserted island. The player journey continues as he explores the island and develops it into a community of anthropomorphic animals.
Cut to now, many new Fishes & Bugs have arrived in April. Players can make in-game money by selling both bugs & fishes in the game. Mentioned below is the list of fishes & bugs coming in April.
Animal Crossing New Horizons Fish List April with prices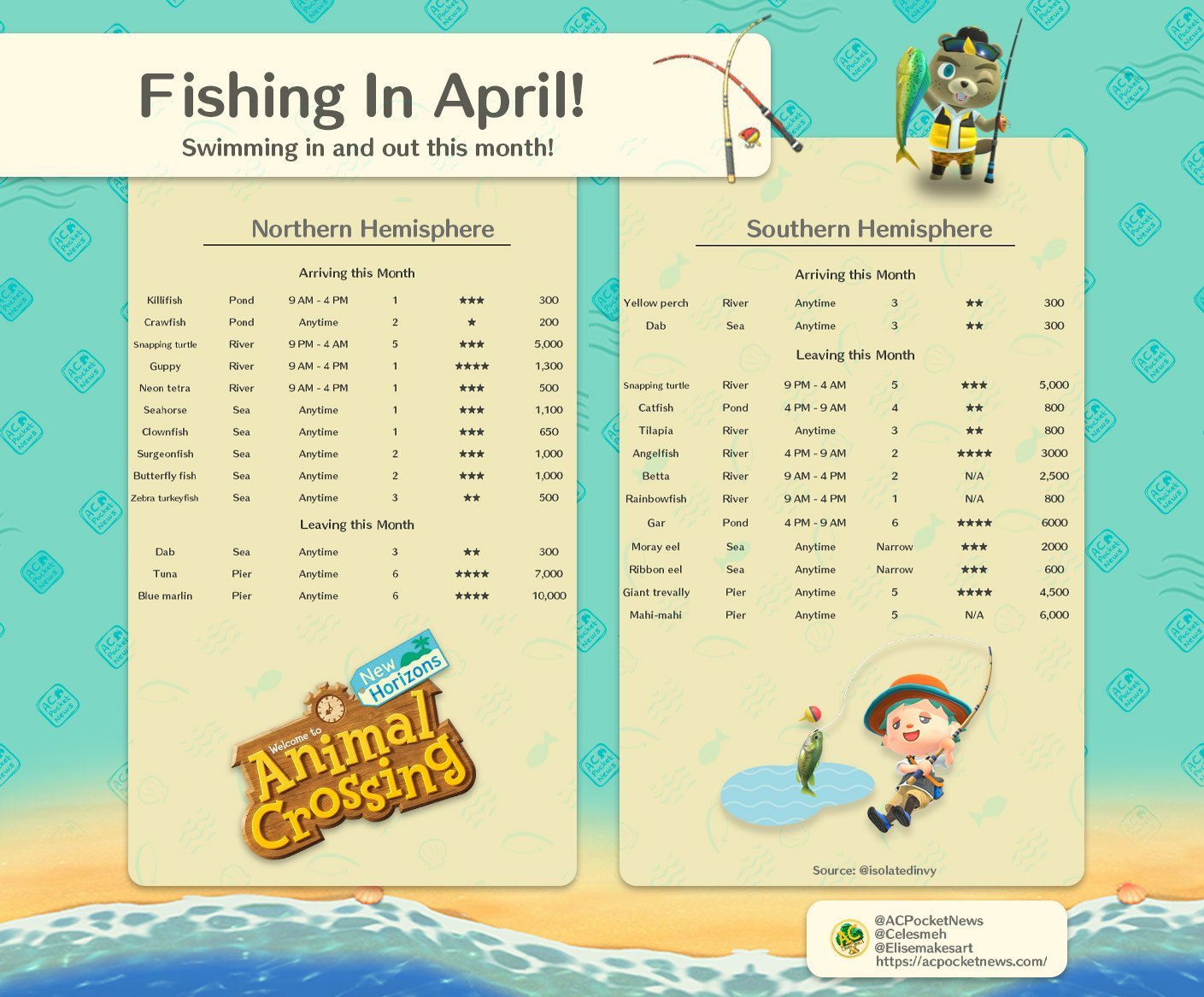 Animal Crossing New Horizons Bug List April with prices