Apple TV is a very popular streaming media player. Apple TV takes content from the internet and can show it on your TV. Apple TV 4K models support 4K Ultra HD and HDR video. Along with that, Apple TV HD supports 1080p HD. The 4K model has some better tech specs for wireless, ethernet and others. Both the Apple TV models have a dedicated app store. A TV app has also been included that provides guide and search capabilities across the most well-known apps. Siri voice capabilities have also been added for search and other functions.
Apple TV remote is made with a touchpad to swipe along with buttons, volume buttons and Bluetooth. The remote can be used as a motion controller for compatible video games. It works with third-party controllers for sophisticated gaming. You can also pair it with Apple AirPad and AirPad Pro headphones for private listening. Along with Apple's own digital video options, it also supports popular OTT platforms like Netflix, Amazon Prime Video, Hulu, HBO Max, YouTube and much more.
Since it has been mentioned that Apple TV supports Amazon Prime Video, people can enjoy it on the streaming service. But recently, an issue has been reported by the users related to Amazon Prime Video on Apple TV. Users said that they have been experiencing an error code called 1060 when they try to use Prime Video on Apple TV.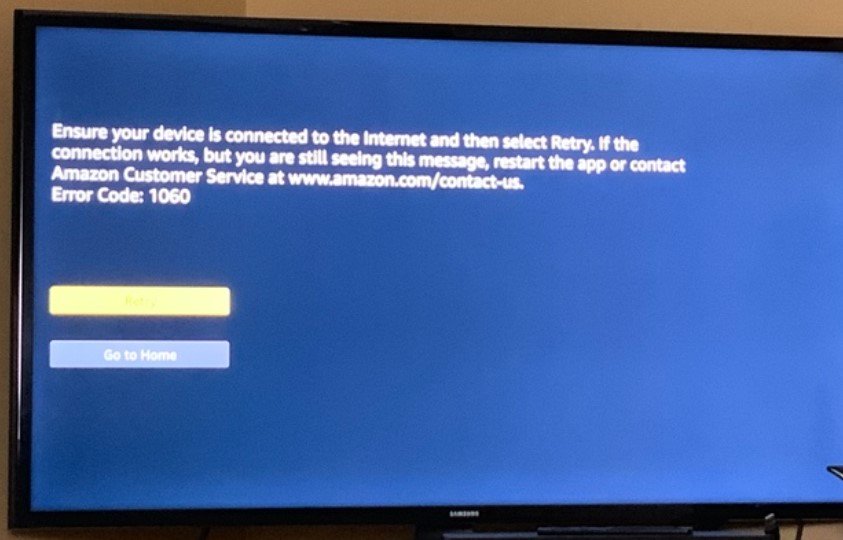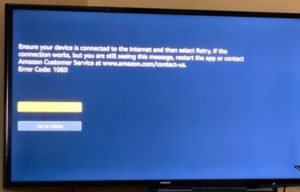 Users have complained that Amazon Prime Video stops working when error code 1060 appears on the screen. Some also reported that the app freezes on the launch page whenever they open it. A user said that the app started showing issues when he was playing a video. The video was not getting played properly and sometimes the app also exited by itself. Some said that the app used to freeze every time when they skipped a video by a few seconds. Some users have also complained about login issues.
The error can occur if there is a connectivity issue. This means that your device cannot reach Amazon's servers. It is a very common issue that is faced by the users of Prime Video. In case if you are experiencing this error while using Amazon Prime Video on Apple TV, there are a few things you can try to fix by yourself –
Select and use the option of retry. Sometimes the video reloads and continues to play again.
Fully shut down everything and restart your device.
Ensure that your device is connected to the internet. Test the speed of your internet connection.
Ensure that the network you are using supports streaming.
Switch to an Ethernet connection and also improve your Wi-Fi signal.